Measuring the correct ring size
123GOLD tips for you.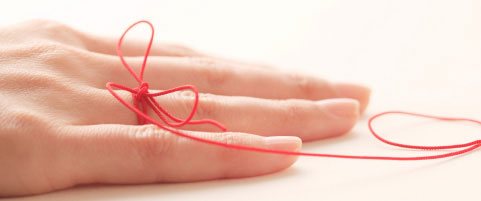 You don't know the size of your ring or you want to secretly find out the size of your partner's ring - is it because you want to surprise him/her with an engagement ring? We show you the different possibilities as well as a table of ring sizes and explain how you can use the 123GOLD wide rings service. Of course, you can always come to one of our partners to measure the size of your ring - we are happy to advise you!
The size of the ring is not equal to the size of the ring!
The wear sensation varies depending on the shape and width of the ring. The measurement should take into account that the sizes of the rings can be different on the right and left hand. In Germany it is customary for engagement rings to be worn on the left hand and the wedding rings on the right hand. This may vary in other countries. In Switzerland, for example, the wedding ring is worn on the left hand.
If you measure the size of the ring on your finger, then it is recommended to measure it in the evening, as your fingers are usually more swollen than in the morning.
If your desired ring is very wide, then you may need to choose a larger size for it. The wider rings have less maneuvering space in the finger wrist area. In order to be able to push the ring smoothly to the base of the finger, it should be slightly larger.