PROFESSIONAL CONSULTATION
for wedding rings, engagement rings,
jewellery and diamonds in Osnabrück
123GOLD Wedding Center Osnabrück
Discover a unique counseling from 123GOLD.
OPERATING HOURS
Closed now
| | |
| --- | --- |
| Sunday | Closed |
| Monday | 10:00 - 18:00 Hour |
| Tuesday | 10:00 - 18:00 Hour |
| Wednesday | 10:00 - 18:00 Hour |
| Thursday | 10:00 - 18:00 Hour |
| Friday | 10:00 - 18:00 Hour |
| Saturday | 10:00 - 18:00 Hour |
CUSTOMER REVIEWS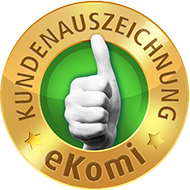 Hochzeitsmesse
26.11.2022 - 27.11.2022
Erlebnismesse Hochzeit: Individuell, liebevoll und einfach ihr! Lasst euch inspirieren und plant eure Hochzeitsfeier. Von der Papeterie bis zur Torte - regionale Hochzeitsdienstleister aus der Region stehen an diesen Tagen zur Verfügung.

Samstag 26.11.22, 12-18 Uhr
Sonntag 27.11.22, 10-16 Uhr

Erlebnismesse Hochzeit
Vienna House Remarque Osnabrück
Natruper-Tor-Wall 1, 49076 Osnabrück
We look forward to welcoming you
Liebe Trauringkunden

Bitte nehmen Sie die Möglichkeit der Terminvergabe wahr, da wir Sie, besonders am Wochenende, nicht enttäuschen möchten, wenn wir Ihnen keinen freien Berater zur Seite stellen können. Mit festem Termin können wir Ihnen die Zeit garantieren die für eine ausführliche Trauringberatung benötigt wird und Sie somit absolut zufrieden stellen.

Das 123GOLD Team Osnabrück freut sich auf Sie!
Wedding rings & engagement rings in Osnabrück
At 123GOLD Osnabrück a wedding ring experience world of the extra class expects you. In a cozy ambience, feel, see and compare the beauty and specialness of our high-quality wedding rings. We carry both rings made of gold - White gold, Yellow gold, and various other gold alloys - as well as wedding rings made of Platinum and Palladium and a unique selection of Engagement rings and Jewelry. The effect of Precious metals in combination with sparkling Diamonds in various combinations and Types of barrels will fascinate and captivate you.

We inspire with an incredibly large selection of models that serve as inspiration to arrive at your individual dream ring. In addition to classic wedding rings/ wedding bands these are also rings with special design and elaborate stone settings in their purest form and design. Our highly trained, long-time staff will help you select your perfect wedding rings and customize them completely according to your wishes.

Even with individual engravings there are no limits to your creativity at 123GOLD. Whether you want a personalized love vow engraved in your own handwriting or even your child's heart line, no challenge is too great for our team!
Unique wedding rings with the wedding ring configurator
As the inventor of the Wedding ring configurator, 123GOLD has been setting standards for many years in the presentation of rings in the configurator and its usability through constant technical development and innovation. This allows us to visualize the rings designed with love by our customers in the best possible way and to calculate prices immediately. The consistency of the configurator technology up to the long-term manufacturing partners allows us a precise and timely production. Only the leading German wedding ring manufacturers are commissioned with the production of your wedding rings.

At our independent 123GOLD partner in Osnabrück we offer you an extensive selection of Wedding rings/ wedding bands in all classic, modern and fancy designs, in a variety of different materials and in all price ranges, from very inexpensive to high exclusive. With over 50,000 wedding rings/ wedding bands sold each year, 123GOLD is Germany's No. 1 wedding ring specialist.

At 123GOLD Osnabrück you will find your matching ring or the appropriate piece of jewelry for every occasion. Whether wedding rings, engagement rings, friendship rings, partner rings or simply a piece of jewelry to express your love - 123GOLD's diverse, customizable products capture your emotions.
Trends TSU GmbH
Managing Director: Maren Düsterhöft, Dirk Kolkmeyer
VAT ID: DE266624459
Local court: Osnabrück
Commercial register no.: 203388