ENGRAVING Wedding Rings - INDIVIDUAL AND UNMISCONTREMEDIATE
Make your ring unique.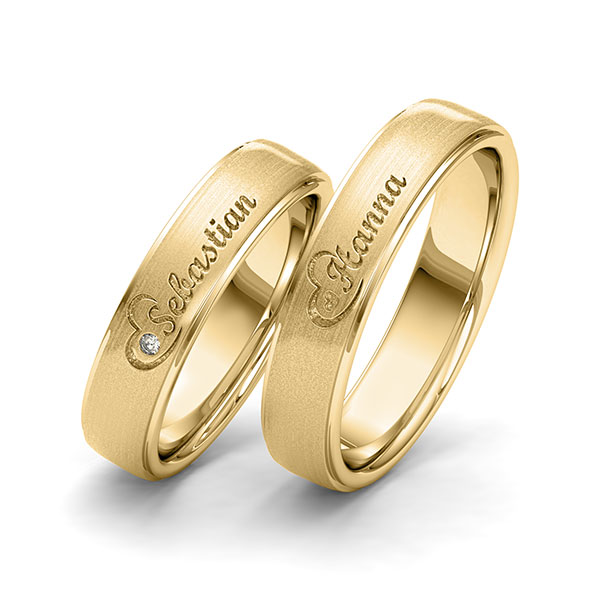 An engraving gives your lovingly designed friendship, engagement or wedding rings an even stronger personal character. In the past, engravings were always made by hand. Thanks to innovative techniques, we can now also engrave by machine or with laser technology. This makes it possible to engrave not only texts, but also images.
Traditionally, the first name of the bride or groom is engraved together with the wedding date. If desired, in addition to the text - you can choose from 12 different fonts - a symbol can be added, such as a heart or an infinity sign.
By means of laser engraving the design of your ring becomes even more unique. For example, your own handwriting can be reproduced or a hidden text or pet name can be engraved. With laser technology, the outside of the ring can also be processed. A very special engraving is the fingerprint - it cannot be more personal! Whatever type of engraving you choose, it remains the unique sign of your special friendship or love.
Other Possibilities
Get inspired by our wedding ring jewelry.