Wedding ring categories
Color and precious metals
Advanced search
Alloys
All

950 Platinum

Platinum 777

600 Platinum

White Gold 750

585 White Gold

375 White Gold

333 White Gold

916 Yellow Gold

750 Yellow Gold

585 Yellow Gold

375 Yellow Gold

333 Yellow Gold

750 Red Gold

585 Red Gold

375 Red Gold

333 Red Gold

750 Rose Gold

585 Rose Gold

375 Rose Gold

333 Rose Gold

Signature Gold

950 Palladium

585 Palladium

375Gold

585 Gold
Color
Brand
All

All brands

acredo

Steinberg

eternal touch

Merii

123GOLD

Baldessarini

acredo Smart
Price
Sort
{ $local.code} +


OUR STRENGTHS - YOUR BENEFITS
Wedding ring production
Made in Germany
Professional advice
advice
Best quality
the best price
Inventor of the
Wedding Ring Configurator
Numerous customisation
-possibilities
Large variety of
of products
Online inspiration and shopping
and shopping
Includes free
premium case
At more than 60 locations
Wedding rings yellow gold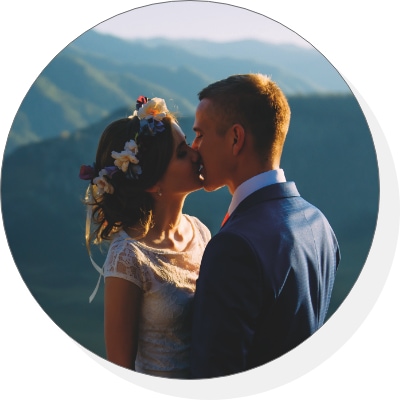 They inspire, make us infinitely happy and remind us of love: wedding rings made of yellow gold are unique classics that have enchanted us for millennia. Because no precious metal looks as precious as yellow gold - yellow gold rings have been the classic version of the symbol of eternal love for generations. Even today, brides and grooms love the charm of this precious metal.
With good reason: the very special material can be processed in various ways - by the
material
alloy needed to make the very soft material more resistant. Yellow gold originally has a warm colour. This varies through the addition (alloying) of coloured metals: red gold and rose gold are created through the increased addition of copper, white gold through the addition of palladium. Learn to love yellow gold - our large selection from 123GOLD fulfils your wish for your wedding rings in yellow gold.
Timeless classics: wedding rings in yellow gold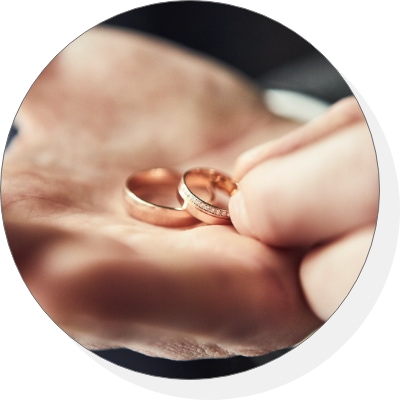 Yellow gold wedding rings are the perfect classics - timelessly beautiful, independent of trends and always unique. The great popularity is certainly also due to the fact that yellow gold is a very soft, flexible material and convinces with its unique colour. These properties are the reason why wedding rings are never made of pure yellow gold (fine gold). These would show the first scratches after only a few hours of wearing.
At 123GOLD, we therefore place great value on the best
quality
and timeless design combined with traditional craftsmanship and the most modern production technology when producing your yellow gold wedding rings. From the day of your marriage you will be wearing rings made of a material that will accompany and inspire you for a lifetime.
Perfectly combinable - endless possibilities
Discover our yellow gold wedding rings in different designs: Popular classics are
Wedding rings made of yellow gold 585
and
yellow gold 750
. The higher the percentage of fine gold, the deeper the yellow gold colour. Next to its warm colour, yellow gold has the advantage that it can be perfectly used and combined. Whether it is simple, wide, hammered, polished, matte, with
diamonds
is ... - almost no other metal can be so well processed into a unique piece of jewellery.
The type
Surface
determines the individual character of your yellow gold rings. You can choose between a polished surface and different types of material. For those who can't decide: in case of rings with a division, surfaces can be combined perfectly. The possibilities are almost unlimited - and that makes your rings your personal dream rings.
Playing with colours: two-tone wedding rings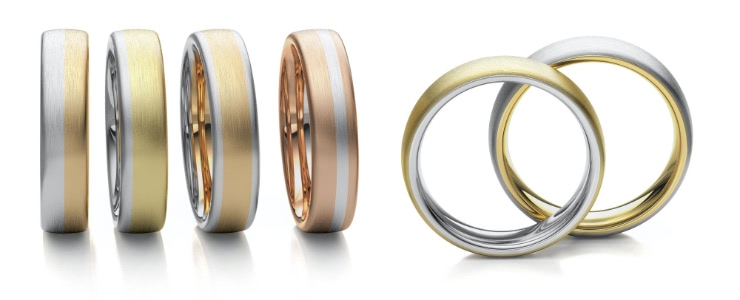 Love is so versatile, so colourful, so beautifully alive - like our multicoloured wedding rings. The combination of two precious metals shows the inseparable unity of different alloys and at the same time characterises the principles of a loving couple. The interplay of yellow gold and another colour and a special design promise an aesthetic that only two-tone wedding rings can offer.
In fashion, the trend is called colour blocking, we call it two-tone wedding rings. A trend that has rightly established itself. Combinations of different surface types are also suitable for lovers of minimalist yellow gold wedding rings, because multicoloured wedding rings create a special look - further details are then absolutely unnecessary.
Best quality for the best price - Made in Germany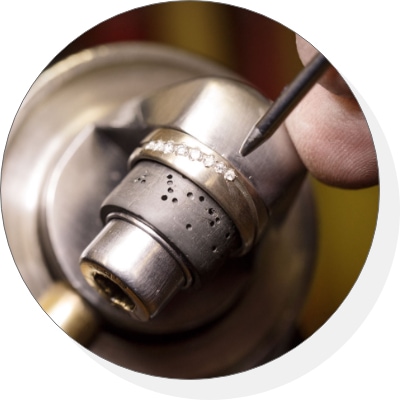 Trust when buying your yellow gold wedding rings at 123GOLD, because your love is our passion. We focus on your personal wishes and ideas. Our personal advice on more than
70 locations
in the Netherlands, Germany, Austria and Switzerland or our online shop are unique - just like the endless design possibilities: we manufacture each of our models according to your ideas.
We guarantee the best quality at the best price and production at the most renowned manufacturers in Germany. Discover your affordable yellow gold wedding rings at the number 1 wedding ring specialist - test our
online configurator
, be creative and visualise your rings. Give free rein to your freedom and be inspired!
Classic wedding rings - eternal and elegant
Aesthetically attractive due to the balanced and harmonious proportions - these are the classic wedding rings from 123GOLD.
Classic wedding rings - eternal and elegant
The classic design from the collection of wedding rings from the brands Eternal Touch, Acredo, Steinberg and Merii combines clear lines and eternal aesthetics with the highest quality materials and diamonds.
* except for the certified diamonds over 0.28 carat and special price items.